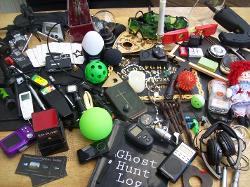 Paranormal Wiltshire have a standard but lengthy questionnaire to be filled if you wish your home to be considered for an investigation. Please contact us for details. This is a free service, no time wasters please.
If a commercial property (pub/hotel/museum/offices/factory etc) requires an investigation, this can be discussed.
We are not currently looking for locations to hold public ghost hunt events.
*We are not recruiting new team members at this time.